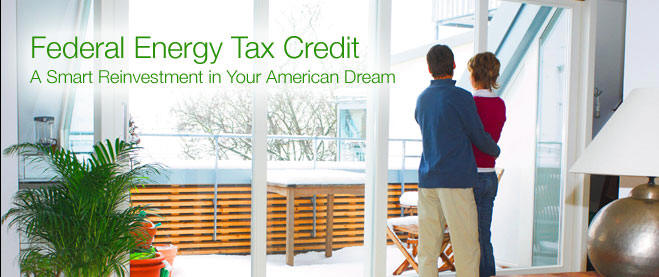 Now is the time to increase your home's energy efficiency, lower your taxes and utility bills and reduce your impact on the environment. The American Recovery and Reinvestment Act entitles you to an energy tax credit of up to $1,500 on energy-efficient building materials like insulation and roofing.

You can take the energy tax credit in 2009 and/or 2010 and you'll save money for years to come! According to the ENERGY STAR® program, installing adequate insulation or adding a solar reflective roof can save you money on utility bills. And you'll be reducing your carbon footprint by using less oil, gas and electricity.
Titan Home Renovations uses Harvey Building Products as well as CertainTeed Building Products that could save you money!

ENERGY STAR qualified products and practices help you save money and reduce greenhouse gas emissions by meeting strict energy efficiency guidelines set by the U.S. EPA and U.S. DOE. The ENERGY STAR label also designates superior energy performance in homes and buildings.

Harvey Building Products is committed to continually improving our management of energy resources, which reduces both our operating costs and related forms of pollution. We are proud to be part of the family of businesses who have also joined with ENERGY STAR.
CertainTeed cool roofing products form a barrier between the sun and your energy bills by reducing your roof's temperature during the hottest months of the year. And that means lower energy costs (as much as 20%) and greater savings over the life of your roof. Plus, each of CertainTeed's cool roofing products, Landmark Solaris™ (all colors), Landmark™ (Silver Birch, Mist White and Star White), Star White in our CT20™, XT25™, XT30™ product lines, CoolStar low-slope roofing, and our white granule low-slope roofing products when installed on slopes greater than 2"/12" qualify for a rebate under the American Recovery and Reinvestment Act of 2009 (ARRA).
Certain forms may be required, please visit the product manufacturer's sites below to download these forms and get specific instructions on submission and qualified products.
For more information on rebates and the ENERGY STAR® program:
Click here to visit the ENERGY STAR® website

For Harvey Building Products - Click here

For CertainTeed Building Products - Click here